We are a leading relocation and immigration company operating throughout India, with expansive partner networks throughout the globe.
Since 1953 – Writer Relocation has been leading the relocation industry in India. With over 63 years of industry experience, customer satisfaction, consistent quality and highly advance ISO 27001 Certified technology Writer Relocations provides a robust and unparalleled service quality across the region.
Writer Relocations has been delivering quality and focused immigration services since 2001. Over the years, we have become experts in simplifying the complex Indian immigration process that constantly changes and varies with each location. Writer Relocations offers various immigration services across India even in tier 2 and tier 3 cities. Our service offerings include –
Foreigners Regional Registration(FRR)
Residence Permit Formalities (Change of address)
Assistance with Exit Permit formalities
Visa Extension Assistance
Apostile, attestation and legalization of related documents
Police Clearance Assistance
OCI Application Assistance
Aadhaar Card Application
Pan card Application
Consular Services (in bound – out bound and third country Immigration support)
With a team of over 50 well trained and experienced multilingual immigration consultants or specialists with great expertise on geography, culture, tradition, immigration practices, government compliances and legal requirements in the host city, Writer Relocation is one of the strongest immigration services provider in India. Writer Relocation's well established relationships with key government regulatory bodies such as Immigration authorities enables us to receive prior alerts of any new laws/regulations to be introduced in the country which enables us evaluate the implications of these changes and alert/arm our clients on any potential business implications, documentation requirements and travel plans well in advance.
With a dedicated Training and Development team comprising legal and industry experts, Writer offers unique immigration services that cater to all client confidentiality and compliance requirements.
Affiliations:
Employee Relocation Council (ERC), Worldwide ERC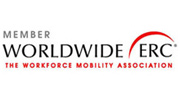 European Union Relocation Association (EuRA)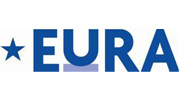 Indo-German Chamber of Commerce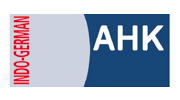 Indo-Belgian-Luxembourg Chamber of Commerce and Industry

Indo-French Chamber of Commerce and Industry